NFL Quarterback Aaron Rodgers may be traded to a different team.
Packers Quarterback Aaron Rodgers' future in the NFL continues to fascinate football fans and analysts. Despite being a member of the Green Bay Packers, some rumors are spreading about a possible trade to the New York Jets or San Francisco 49ers. With the NFL Draft quickly approaching, many are wondering where Rodgers will end up if a trade with the Jets doesn't materialize.
It's important to note that as of now, the Packers and Jets do not have an official trade agreement. Reports have suggested a deal could be in the works, but nothing has been confirmed. If a trade with the Jets doesn't come to a realization, it's certainly possible that Rodgers could be traded to another team.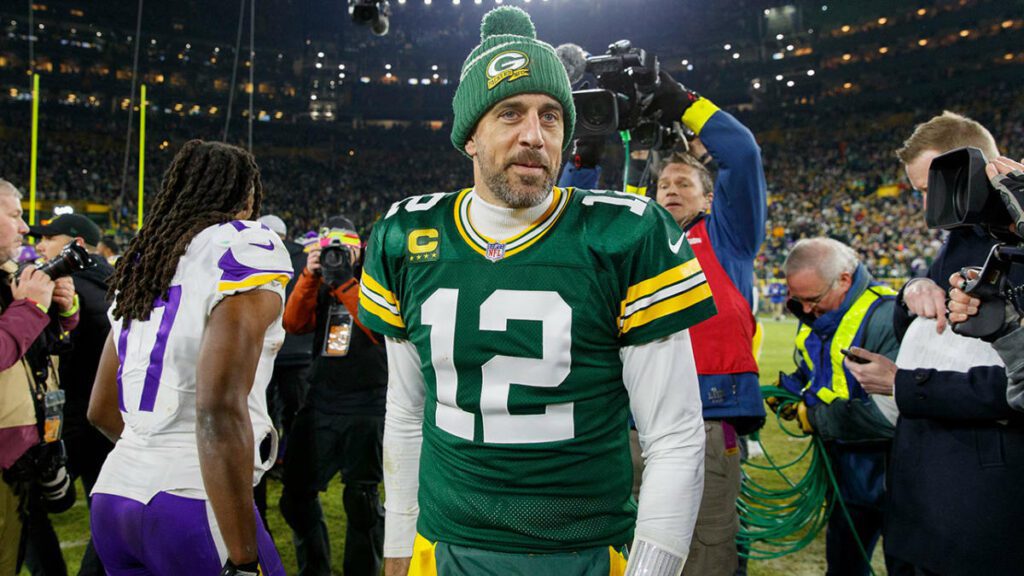 One team mentioned as a possible destination for Rodgers is the San Francisco 49ers. The idea of ​​Aaron Rodgers playing for the 49ers has attracted attention in recent weeks, as several experts have weighed in on such a move. While there's no guarantee that Rodgers will end up in San Francisco, it's worth examining why the move could make sense for both parties.
First, let's take a look at the 49ers' current situation. San Francisco has been open about their desire to improve at the quarterback position this offseason. The team made a bold move earlier this year by trading up to the NFL Draft, a move for many with the intention of drafting a quarterback.
The 49ers currently have Jimmy Garoppolo on their roster, but his future with the team is uncertain. Garoppolo has dealt with injuries throughout his career, and there are questions about his ability to stay healthy for a full season. In addition, the 49ers have one out on Garoppolo's contract after the 2021 season, which means they can move on from him without taking a significant cap hit.
Assuming the 49ers move on from Garoppolo, they will need a replacement at quarterback. While there are several talented quarterbacks in the 2021 draft class, it is unclear if any of them will be able to step in and contribute right away. That's where Rodgers comes in.
This time Aaron Rodgers is one of the best quarterbacks in the league and has proven he can lead a team to the Super Bowl. He would quickly break into the quarterback role for the 49ers and could help them compete for the championship in a short amount of time. But why would the Packers agree to trade Rodgers to the 49ers?
Early on, Aaron Rodgers made it clear he was unhappy in Green Bay. He reportedly wants to leave the organization because of issues with the front office and coaching staff. If the Packers can't fix their relationship with Rodgers, they could be forced to trade him. Plus, the Packers could get a great return from Rodgers if they trade him to San Francisco. The 49ers have several draft picks and players that could fit into a trade package, which would help the Packers rebuild their roster for the future.
Of course, there are also reasons why this trade-off isn't viable. For one, the 49ers had to be willing to give up a lot to get Aaron Rodgers. They would likely have to be paired with several first-rounders and maybe even a player or two to convince the Packers to trade.
However, the 49ers may not be the only team that favors Aaron Rodgers. There are certainly other teams that would be willing to trade the reigning MVP if he were available. The Denver Broncos and Las Vegas Raiders have both been mentioned as possible suitors for Aaron Rodgers, and other teams could emerge as the offseason progresses.
Read more: Tom Brady Got Furious with a Comedy Show, See his Reaction | NFL News