Tom Brady and Irina spent the weekend together, the daily mail confirmed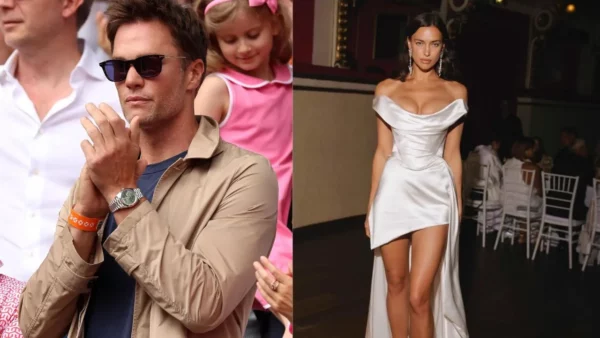 Legendary quarterback and seven-time Super Bowl champion Tom Brady is again in the headlines. The Tom Brady and Irina Shayk dating rumors are on high. Many reports confirm that they are dating.
Last weekend, almost all major football leagues in Europe began their opening fixtures. Tom Brady was present at one of the Birmingham City football games. The game was between Birmingham City and Leeds United where Brady also went viral for wearing a special kind of watch.
The game was attended by newly become partner Tom Brady of the Midlands organization, who also spent a few days in the UK. But many reports say that legendary quarterback Brady was not alone there.
International model Irina Shayk was also with Tom Brady in the UK. The two spent and enjoyed quality time together. Brady got the opportunity along with with the work to spend time with Irina.
According to the Daily Mail, the ex-athlete Tom and the Russian model Shayk were spotted in a London hotel last weekend, after the Birmingham City – Leeds United clash was over.
They were also seen leaving the hotel "The Twenty Two Hotel." Tom Brady arrived in the English capital and started his romantic vacation with her.
The two left the hotel with a time difference gap as it was obvious but it was confirmed that they were together in the hotel which further added fuel to their dating rumors.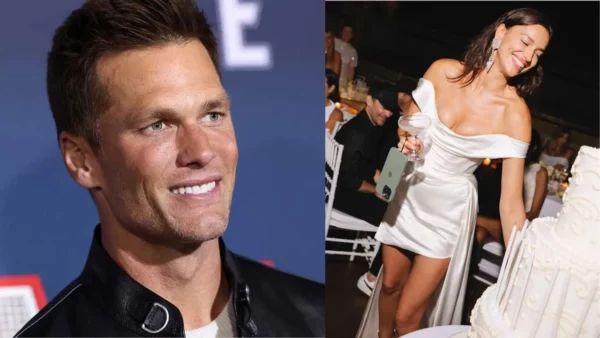 People magazine already reported that love had blossomed between them last June.
Irina Shayk making hidden drastic change to stay with Brady, see here
Recently, according to page six reports, they spent the night together at Brady's house and were also seen relaxing in a car and sharing a funny moment, hinting at their relationship.
Recently, reports said that supermodel Irina Shayk is bringing drastic changes in her life to make things work. She is making drastic changes in her inner cycle to be with Tom Brady.
"We hear the model is so intent on making the romance work that she's even cutting ties with some of her more loose-lipped pals to avoid any embarrassing fumbles," page six reported.
Although, neither of them has publicly confirmed their relationship officially.