Who is Tom Brady dating now, this is one of the most searched questions on the internet. Legendary quarterback Tom Brady retired from NFL this year in January and ended his era. He played 23 seasons in NFL and has a record of winning seven Super Bowls titles.
After taking retirement he has been mostly seen spending time with his kids.
Who is Tom Brady dating now?
Brady has just become single and the dating rumors just don't seem to stop. He finalized his divorce from Brazilian supermodel Gisele Bundchen last year in October. Since then he has been linked to a lot of celebrities. Fans are confused and asking who Tom Brady is dating now.
Tom Brady was married to ex-wife Gisele Bundchen for more than 13 years. Before that, he was in a relationship with American actress Bridget Mohanyan with whom he shares a son, Jack, 15. Brady also shares two kids, a son Benjamin, and a daughter Vivian with Bundchen.
After the divorce, Brady has been linked with many celebrities, models and sportspersons. But who is Tom Brady dating now is still a question because there is no official confirmation from the quarterback.
Is Tom Brady Dating Kim Kardashian?
Recently, Tom Brady's name was linked with the famous American Media Personality, Kim Kardashian. Kim Kardashian has also been single for years now.
According to reports, Kim asked the former NFL football player for advice on buying a house in the Bahamas. The source said, "Kim and Tom are friendly. She called her up and asked for advice on Bakers Bay." Sources confirmed that they are not dating.
Us Weekly's source also said, "They've been in touch but they're strictly friends and she isn't looking at dating Tom, or anybody else at the moment."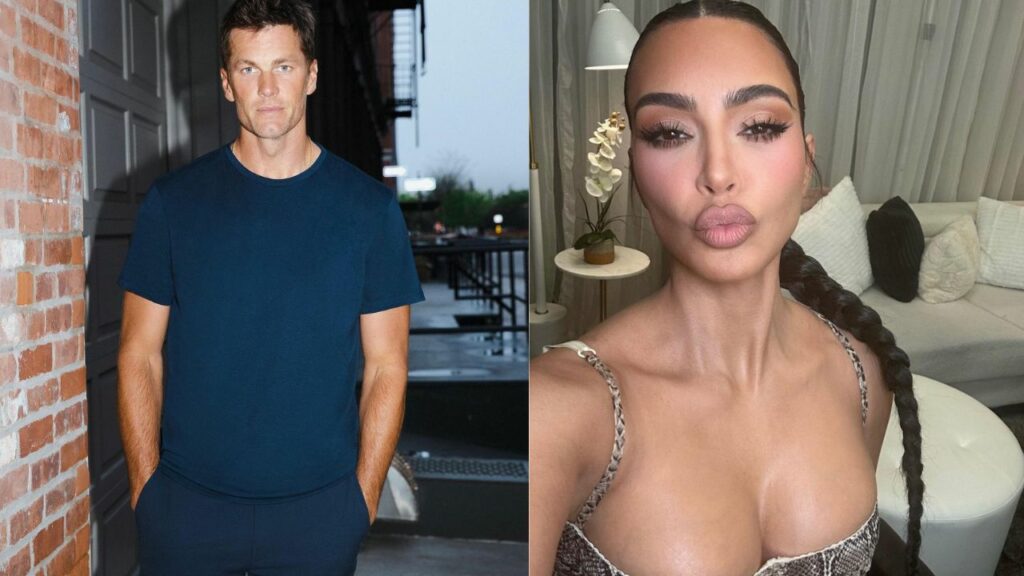 Tom Brady dating rumors with Model Irina Shayk
Later, dating rumors of Tom Brady and famous model and internet sensation Irina Shayk started to circulate. Page Six reports said that Irina threw herself at Tom Brady at the billionaire art heir's wedding to model Headrick in Costa Smeralda, Sardinia. "She followed him around all weekend," She was throwing herself at him."
But Brady wasn't interested in Shayk romantically reports said but the two are said to be good friends.
More: The first woman who rejected to Date Tom Brady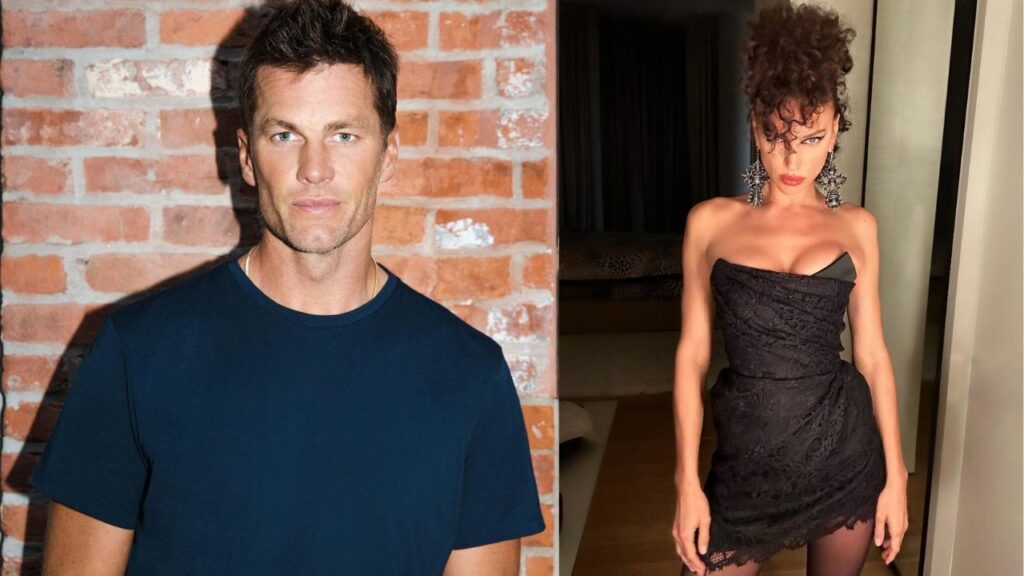 Irina Shayk is a famous model and has dated big-time celebrities. She has been in a relationship with Bradley Cooper for many years and shares a daughter with him. She has also dated Kanye West and Cristiano Ronaldo.
Is Tom Brady dating 20-year-old model Olivia Dunne?
Recently, Tom Brady's name was also linked with a famous gymnast. The dating rumors started after a video clip went viral on TikTok. The video grabbed the attention of millions of people. The viral clip claimed that Tom Brady cheated on Gisele Bundchen with the 20-year-old famous gymnast Olivia Dunne. But the allegations come out to be false. The clip was taken from a Bundchen interview.
Olivia Dunne is the most famous gymnast in the world right now and she is just 20 years old. At such a young age she got much popular for her incredible work. Apart from being a gymnast, she is a famous model and a social media influencer.
Read More: NFL world shocked by Tom Brady and hot model Olivia Dunne dating rumors
Olivia has currently 4 million followers on her Instagram and 7.5 million on TikTok. She has done modeling for many companies and has brand endorsements for big companies like BodyArmour, American Eagles Outfitters and Grubhub.
Gymnast Olivia Dunne Net worth
Dunne is a millionaire and she became a millionaire at the age of 18 and as of now, her net worth is estimated at around $3.5 million.
However, all of these claims and allegations are false. Some fans slammed the account for uploading the video. The age difference between Olivia and Brady is 26 years which in itself is shocking considering they are dating each other.
It is currently unclear who Brady and Dunne are dating, but it is sure that they are not dating each other.
The Reality of Dating Rumors about Tom Brady and Kelly Clarkson
Kelly Clarkson, the famous American singer and songwriter was on Howard Stern Show to promote her latest album "Chemistry". In the show, Clarkson, 41, was asked about her dating life and offered the opportunity to date Tom Brady, 45.
Kelly Clarkson has also gone through a divorce recently. She got divorced from her husband Brandon Blackstock after 7 years of marriage.
She politely refused Stern's offer and said She might be following Gisele Bündchen.
Kelly said, "I have a lot of confidence," Clarkson said. "I'm a very confident woman. [But] I don't think I'd like to follow Gisele Bündchen. … How do you not think about that when you're making out with him?"
More: Patrick Mahomes removed brother Jackson from Family Vacation
She made sure that she didn't want to step into the dating world just yet.
"I will [eventually date]," she explained. "I just don't want to right now. It just seems, like, exhausting. I would ask someone out. I think I'm over the trauma [of my divorce], I just really enjoy me right now."
But fans want to know who is Tom Brady dating now.
So, Who is Tom Brady dating now?
So currently, the answer to who is Tom Brady dating now is, there is no official report about Tom Brady dating or being romantically involved with anyone.
Brady seems enjoying his retirement from NFL and not showing much interest in the dating world. He has been seen spending time with kids, enjoying vacations and doing a lot of other stuff, but there is no official information about his dating.