Is it important to trade Bucs running back Mike Evans?
It seems like the Super Bowl champion team Tampa Bay Buccaneers' future is uncertain after Tom Brady's retirement. For making a better team, they are recreating their team and focusing on youth development, and freeing up salary cap space.
For this rebuilding, the team could sell high on players that would return solid value in terms of picks and potential young players.
Mike Evans is one of the players who the team could trade to recoup as much value as possible and turn the franchise in a new direction. He has been mentioned in trade rumors throughout the offseason. For Mike Evans, this would be the first time moving on to a new NFL team in his professional career.
While there are no reports available that suggest the Buccaneers have any plans to trade wide receiver, Mike Evans, the speculation continues to pop up heading into training camp.
Mike Evans is now the Buccaneers' most reliable offensive weapon, the direction of the team's roster could lead by the general manager Jason Licht to move on from the four-time Pro Bowler in favor of retooling the roster with a long-term view.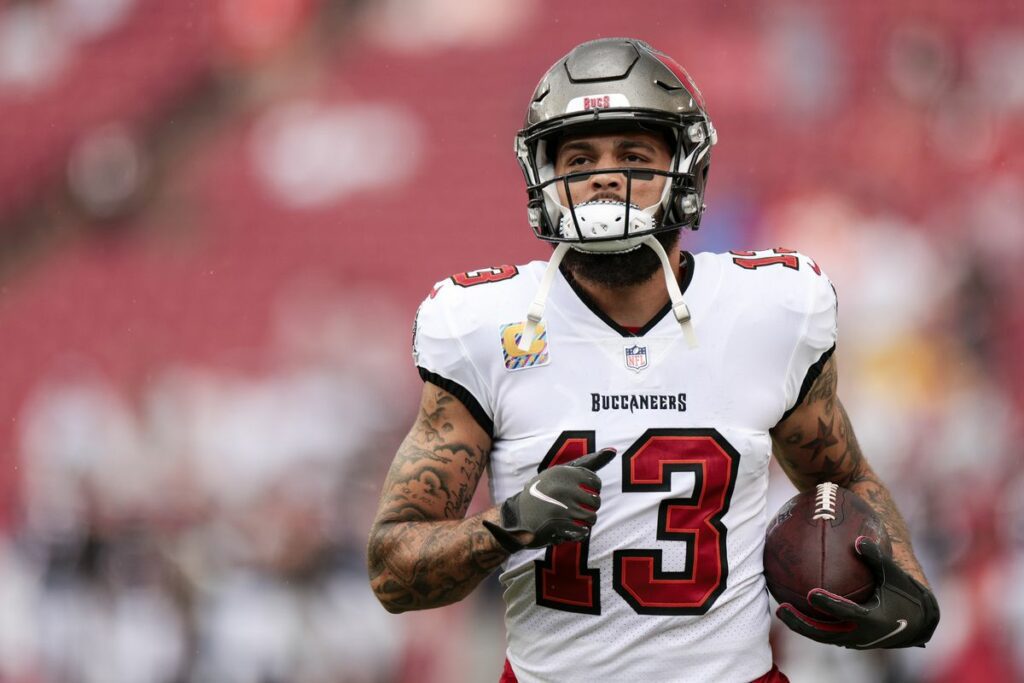 Mike Evans was drafted by the Buccaneers in the first round with the seventh overall pick in the 2014 NFL Draft. He is currently in the final year of his contract worth $82.5 million. He will become a free agent in 2024. There is no guarantee that he will return to the Buccaneers if the team isn't willing to pay him top-tier money again next offseason.
Without Brady, it could quite hard for the team to face other franchises but there are many talented players are in the team who are capable to win any match. The team has four contributors that are Rachaad White, Chase Edmonds, Ke'Shawn White, and Sean Tucker.
While Buccaneers fans would be sad to see one of the best wide receivers in the team's history leave. This type of trade could help the team into a Super Bowl contender once again.
What do you think of Mike Evans trade? Is it the right decision to trade him? Let us know in the comment section below.
Read more: The Jets predicted to sign Quinnen Williams a $98 million deal