DeAndre Hopkins joins the AFC South team over the Patriots, Chiefs, and Bills.
After a long period of time, star wide receiver DeAndre Hopkins was finally signed by the Tennessee Titans. The team signed the contract for two-year that worth $32 million. Hopkins chose to play with the AFC South team over the New England Patriots, Kansas City Chiefs, and the Buffalo Bills.
According to NFL Media, DeAndre Hopkins' two-year deal will pay him $26 million in 2023 and 2024, including $15 million during the first season. Based on Hopkins's total number of receptions, receiving yards, and receiving touchdowns, he can earn up to $3 million in incentives each season with up $1 million in bonuses.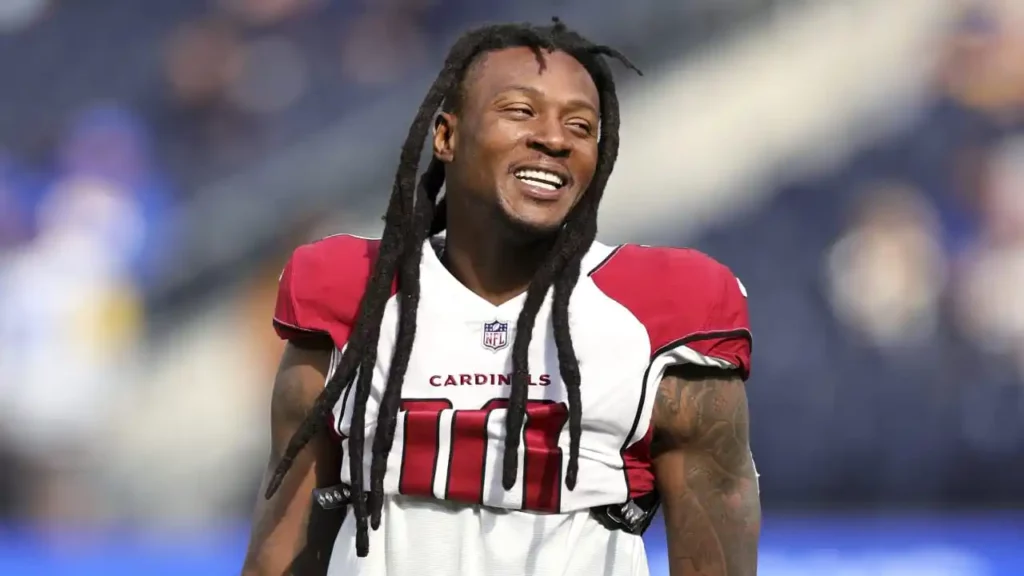 Stephen Oh of SportsLine said, the addition of an All-Pro wide receiver significantly raised the Titans' chances of winning the AFC South championship and the playoffs.
Why the Titans signed three-time All-Pro wide receiver DeAndre Hopkins?
Yeah, it's pretty easy to see why the Titans signed him. The Titans needed an experienced receiver on their roster because their running backs would not have helped them a chance of winning a Super Bowl.
Former free agent Nick Westbrook-Ikhine and 2022 first-round pick Trelon Burks are expected to be the starting wide receivers this season and the 2022 fifth-rounder Kyle Philips is in the slot. Now, Hopkins will add his value to the team.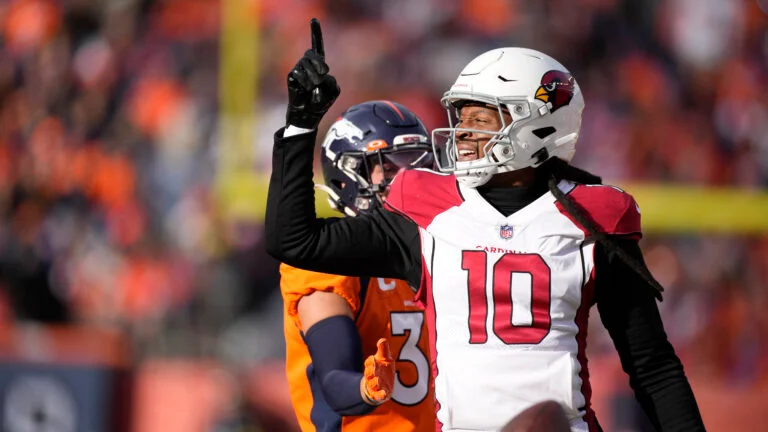 DeAndre Hopkins has primarily been an outside receiver during his NFL career, but last year he marked one of his highest rates of slot usage, so it seems like the Titans will use him that way as well.
The Titans' last season was a huge disappointment the team fails to qualify for the playoffs. Ryan Tannehill will still be the team's starting quarterback in the upcoming season and the addition of Hopkins adds a plus point to the team to win the Super Bowl.
Hopkins has played a total of 10 seasons, where he has recorded 853 catches for 11,298 yards with 71 touchdowns. Last season, in nine appearances he scored 64 catches for 717 yards including three touchdowns. However, the Titans have always had a great defense under head coach Mike Vrabel.
What do you think of DeAndre Hopkins? Tell us in the comment section below!
Read more: Vikings' Kirk Cousins breaks silence over Justin Jefferson's decision